We thank our user Manny T. for the contribution of this guide!
In order to follow the configuration steps in this guide, you will need to have a free GDMS account.
Here are the steps to get your system up and running fast:
Log into your Skyetel account.
Add a Local or Toll-Free number.
Create new tenant (if needed).
Select SIP Credentials on left panel
Click Add credential
Confirm Routing Method is set to "Route using the phone number".
Assign the correct tenant (if needed).
Next a pop-up screen will give you the credentials to use and must be noted as they will not be displayed
again and cannot be retrieved.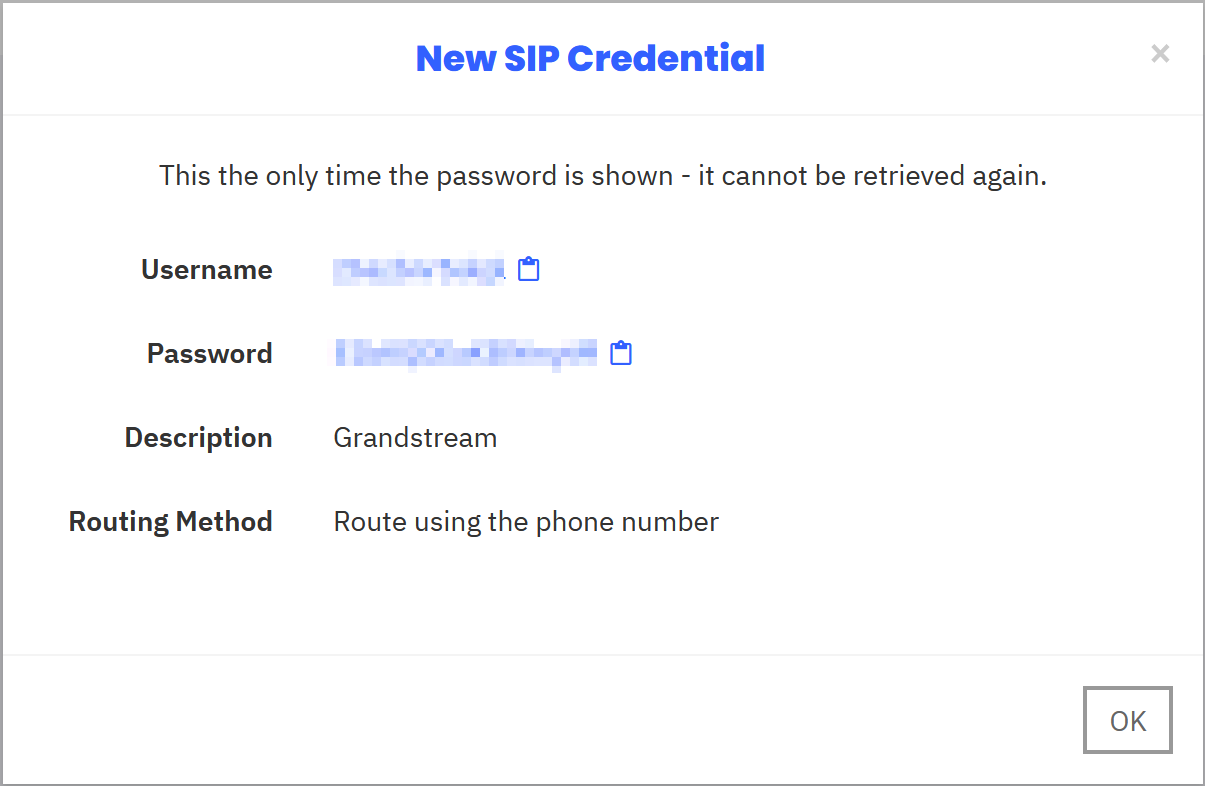 Once these credentials are retained you can now log into the UCM either locally or thru GDMS.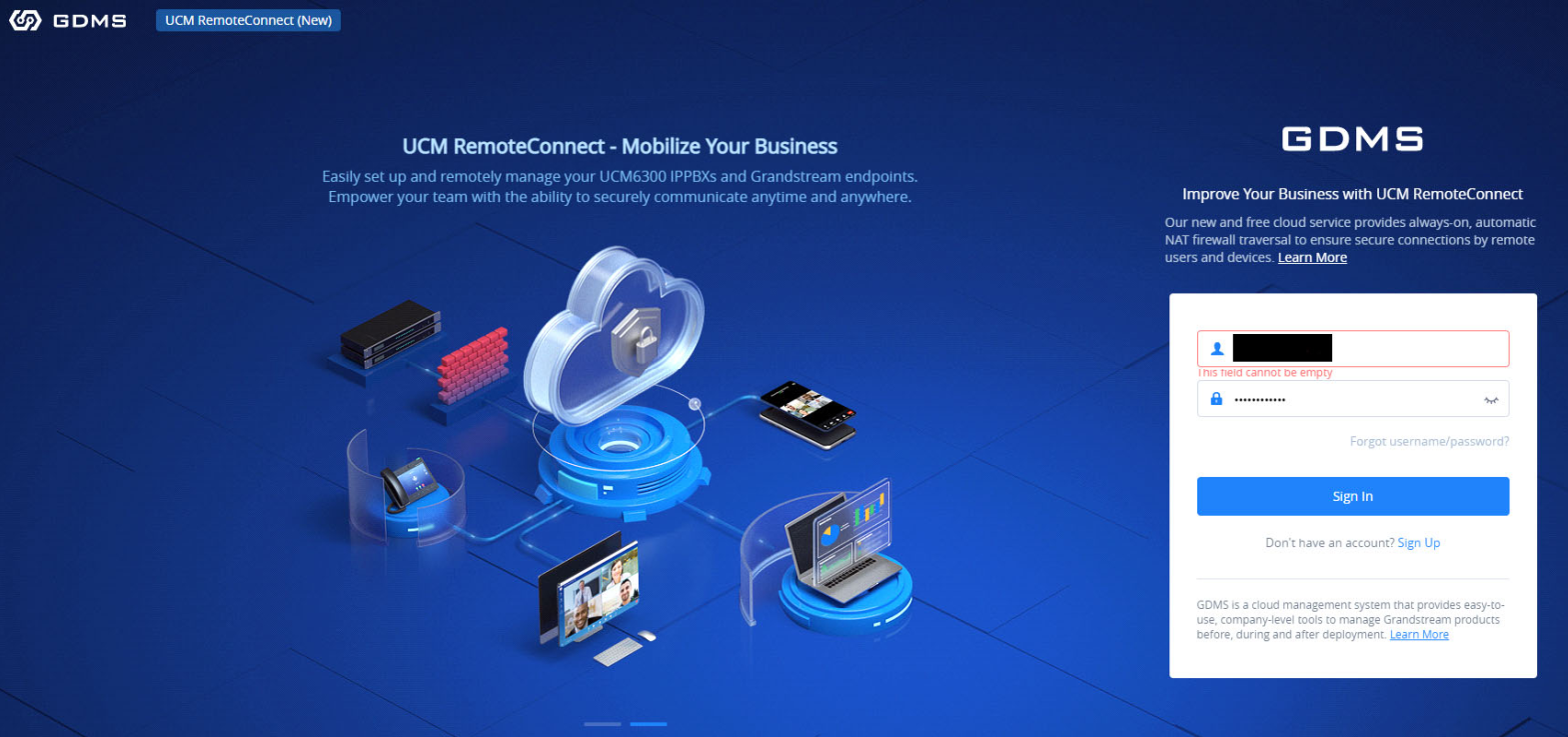 Select VoIP Trunks on left panel.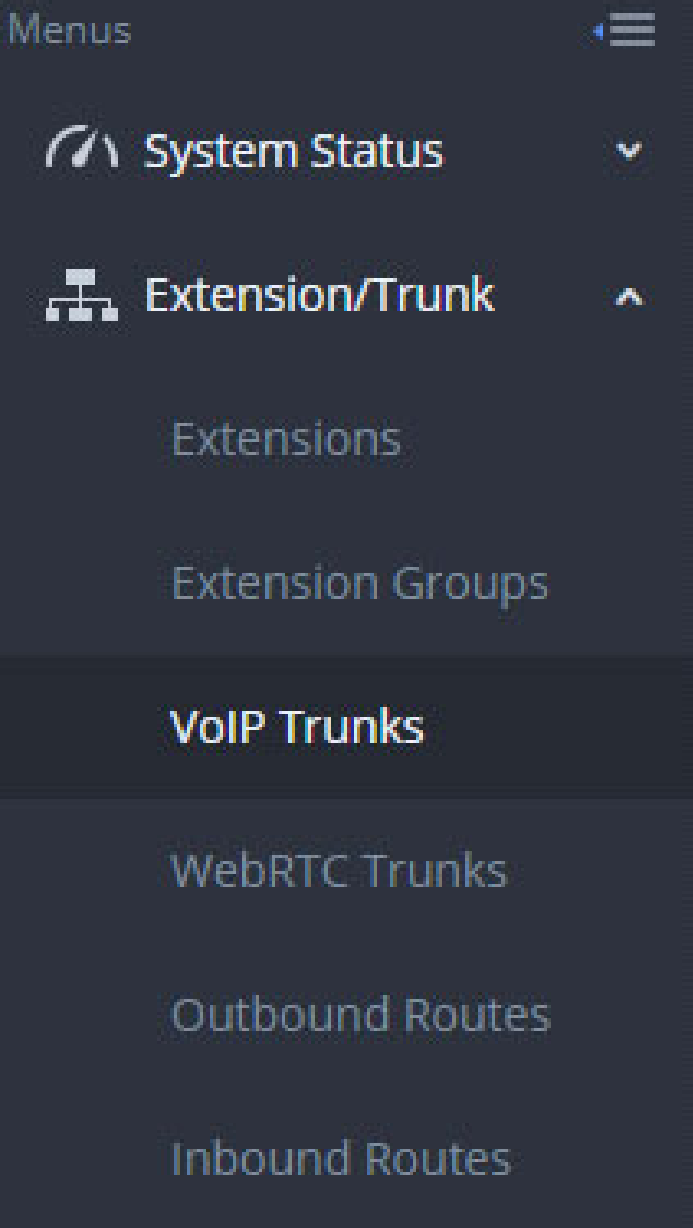 Select Add SIP Trunk.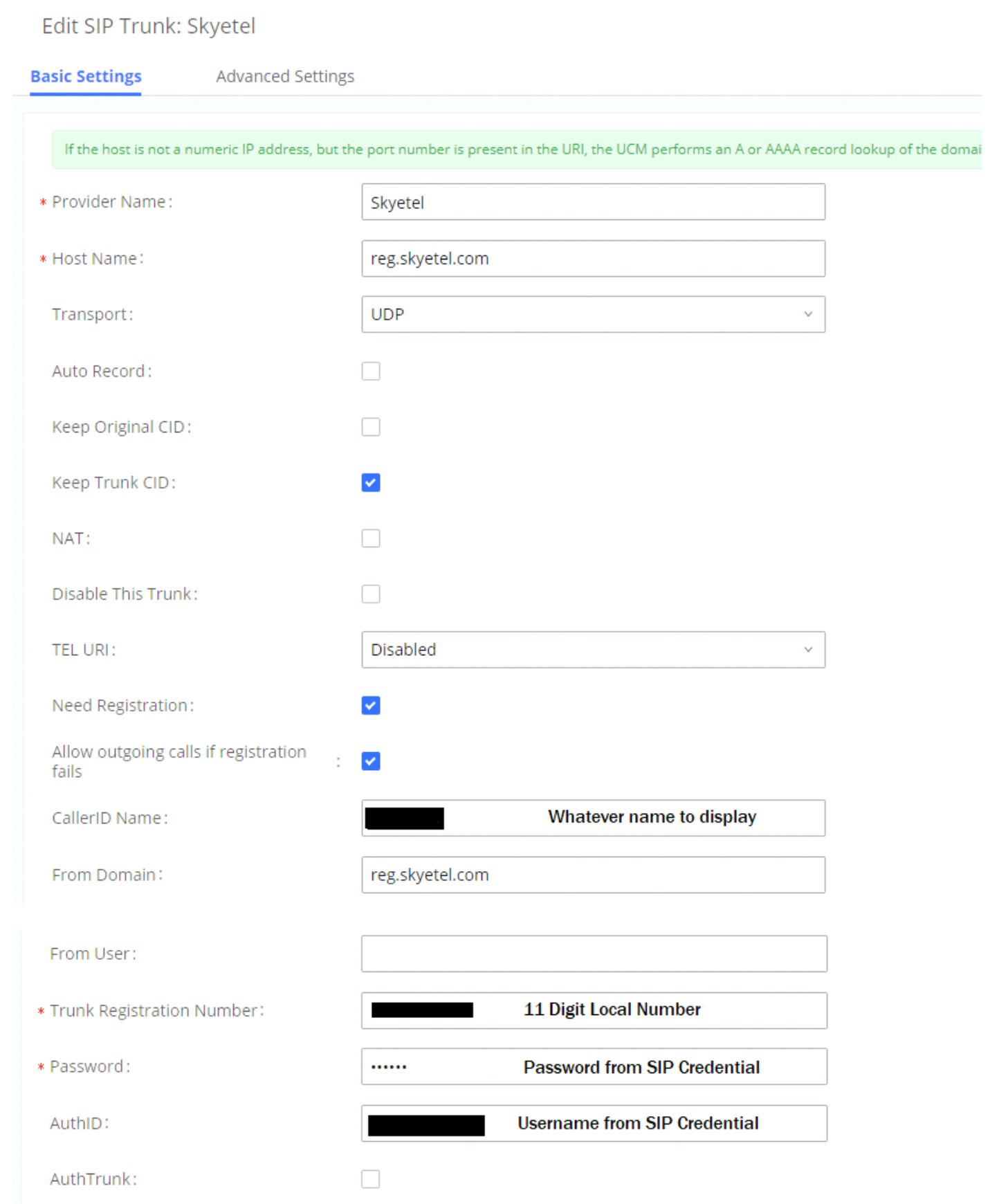 Next go back out to Dashboard and check the Trunk. It should be in Registered State.


Select Extension/Trunk and go down to Outbound Routes.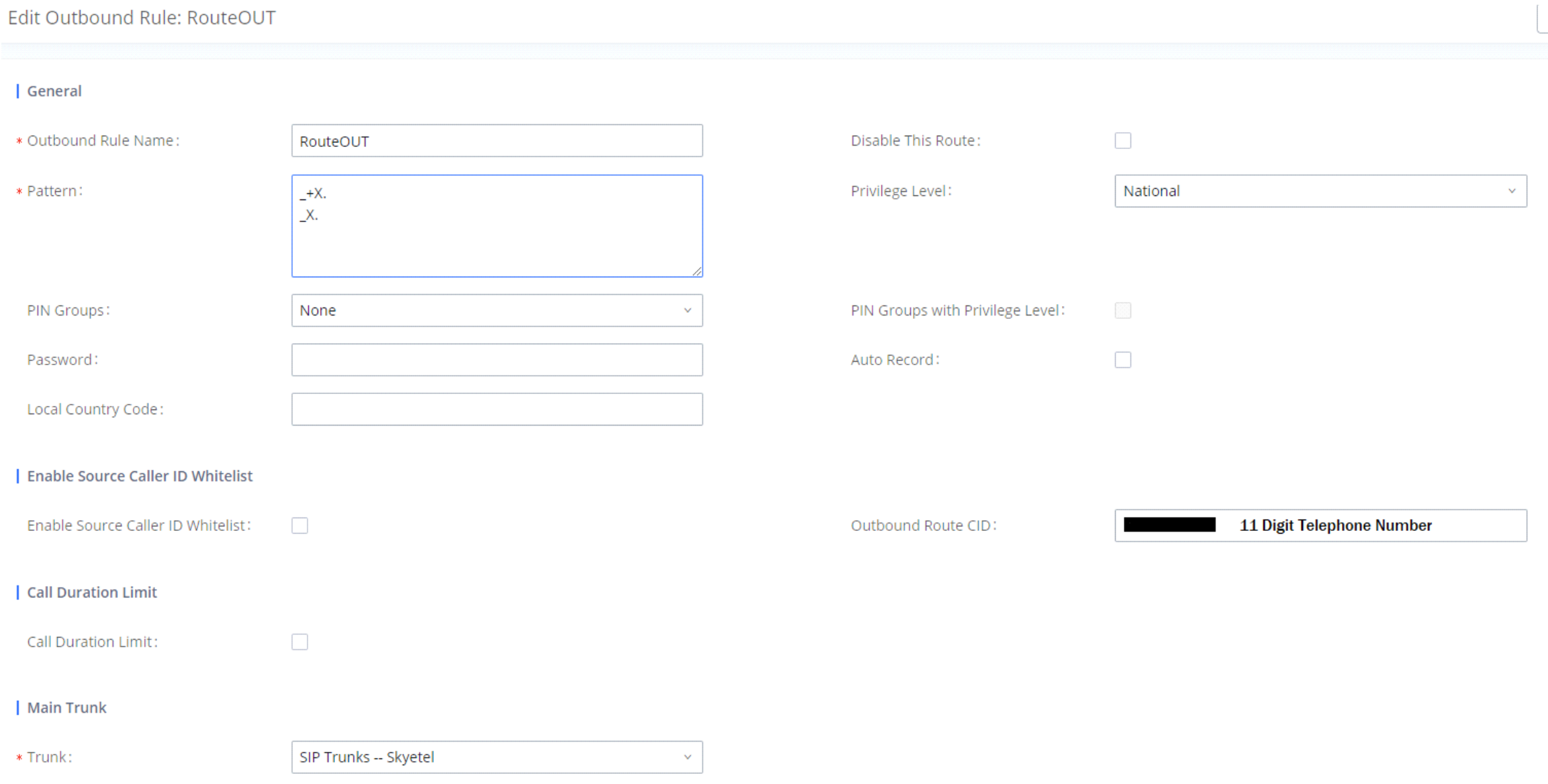 Name The Outbound Route.
Create the following Patterns:
_+X.
_X.
Designate Privilege Level.
Select the Trunk that will use pattern.
Select Extension/Trunk and go down to Inbound Routes.
Create Inbound Route.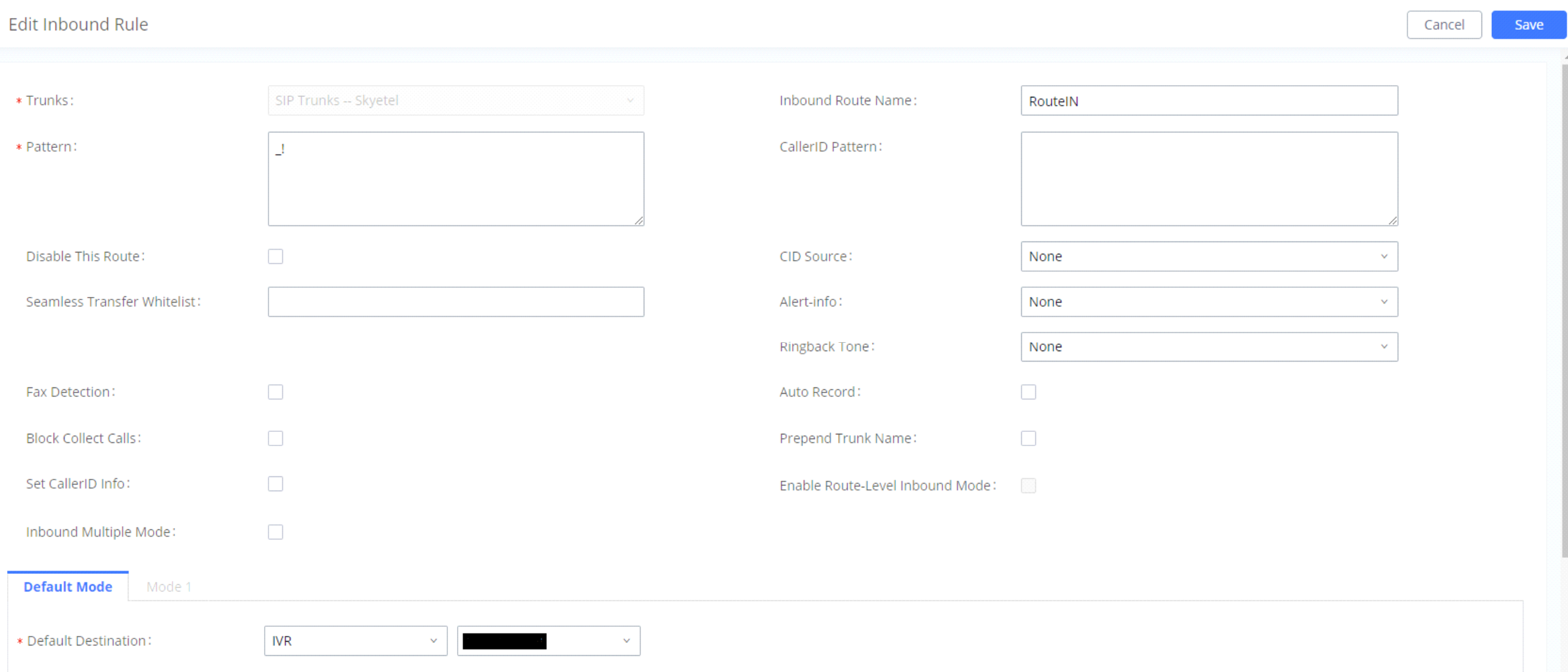 Use the following Pattern:
_!
Create Default Destination.
Once created Test inbound and Outbound Calling.