Overview
Skyetel is proud to be a preferred SIP Trunk Provider for 3CX. In our default configuration on 3CX, we use IP Authorization, and generally recommend that for our customers who have the ability to use static IPs. We recognize that there are situations where that is not possible, and so this guide will walk you through converting our configuration on 3CX to use our SIP Registration.
Step 1 - Create Your Credentials
You can create your credentials by navigating to SIP Registration under Endpoints: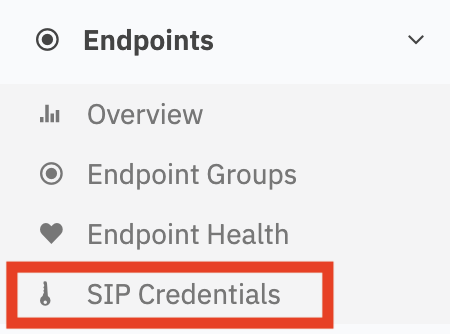 From here, click "Add Credential"
Follow the on screen steps, and you will be given you set of credentials: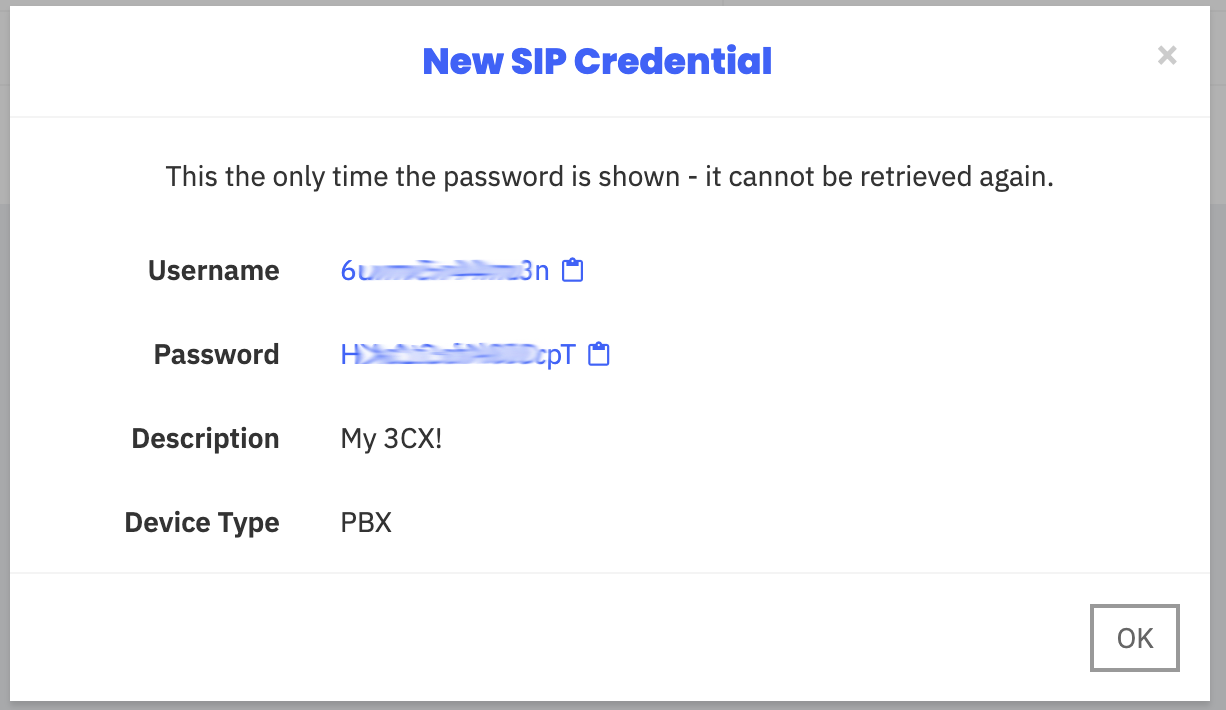 Make sure you save these, it is not possible to retrieve them later.
Step 2 - Configure 3CX
Now that you have your credentials, all you need to do now is add them to your Skyetel Configuration.
First, select Skyetel as a new trunk just like normal: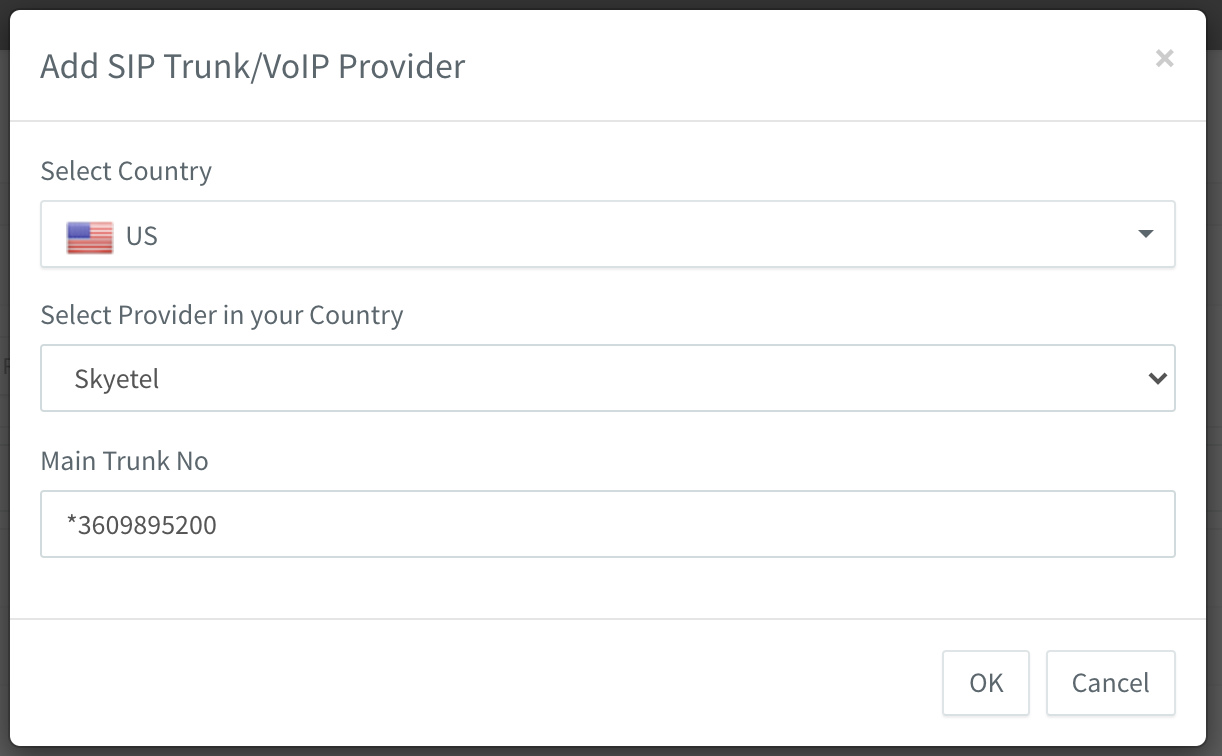 Then swap the settings to use SIP Registration: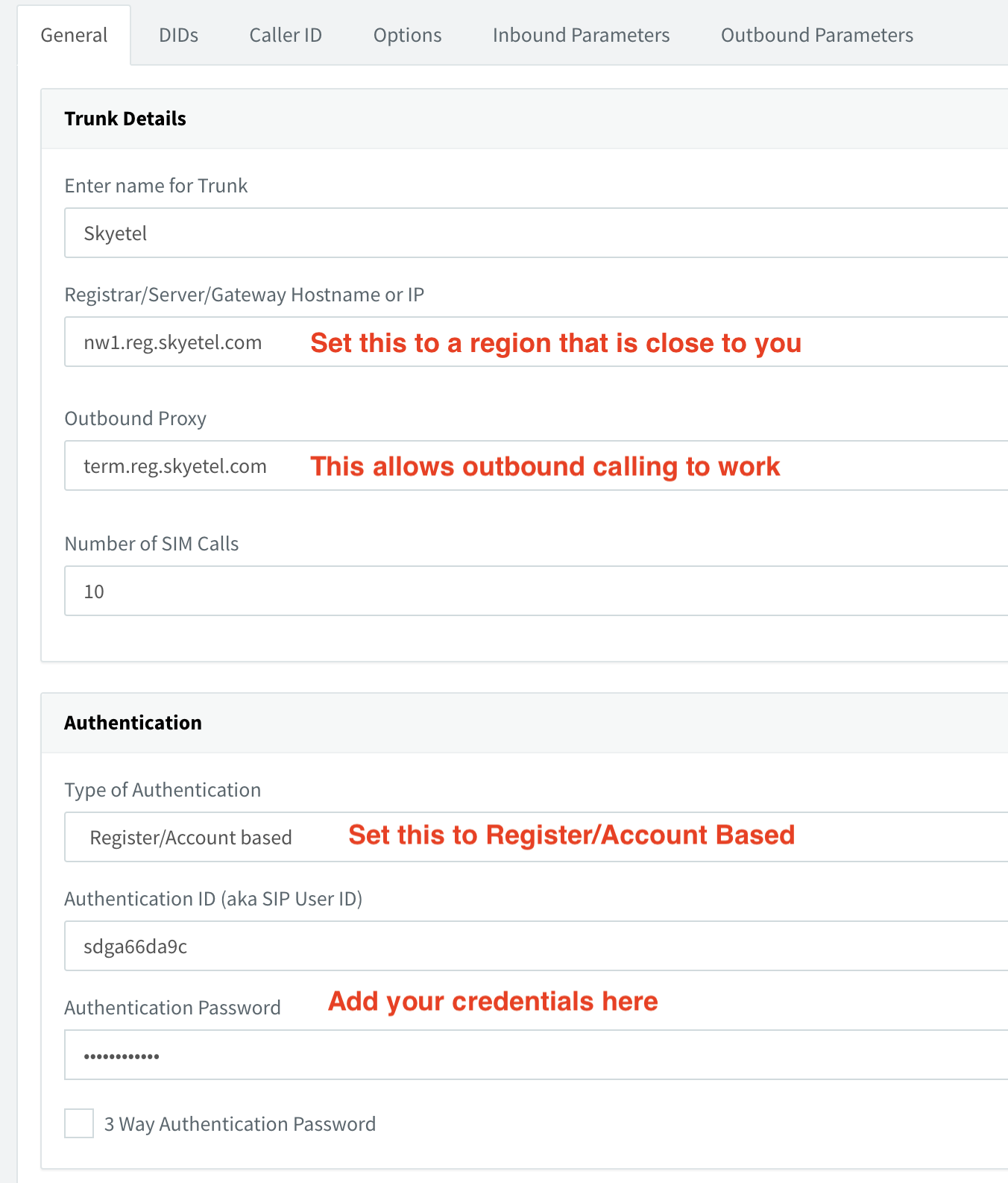 For Registrar/Server/Gateway, you can use either of these:
Oregon Region
nw1.reg.skyetel.com
Virginia Region
se1.reg.skyetel.com
Step 3 - Confirm You Registered
You'll know your PBX is ready to go when you see that 3CX has successfully registered: