Overview
Faxing is a venerable technology that everyone loves to hate. While it is definitely outdated, it is still heavily used and many of our customers have asked us to build a solution around it. So we did... because our customers are awesome :)
Setting Expectations
While we have built the Skyetel Fax infrastructure to be best of breed, we are not fax experts. The SkyeFax system is intended to be an excellent replacement to a fax system that receives non-critical faxes a few times per day or less. If you are receiving dozens of faxes per day, or the faxes you are expecting are mission critical, we would recommend checking out our partner mFax here: https://www.mfax.io/.
T.38
Overview
T.38 is a protocol that is best thought of as a replacement to RTP. It is designed to be more resilient to fax failures, and generally does a pretty great job of delivering faxes.
How it works
T.38 works by sending a REINVITE to negotiate the use of the T.38 protocol. You can see that behavior in the below screenshot: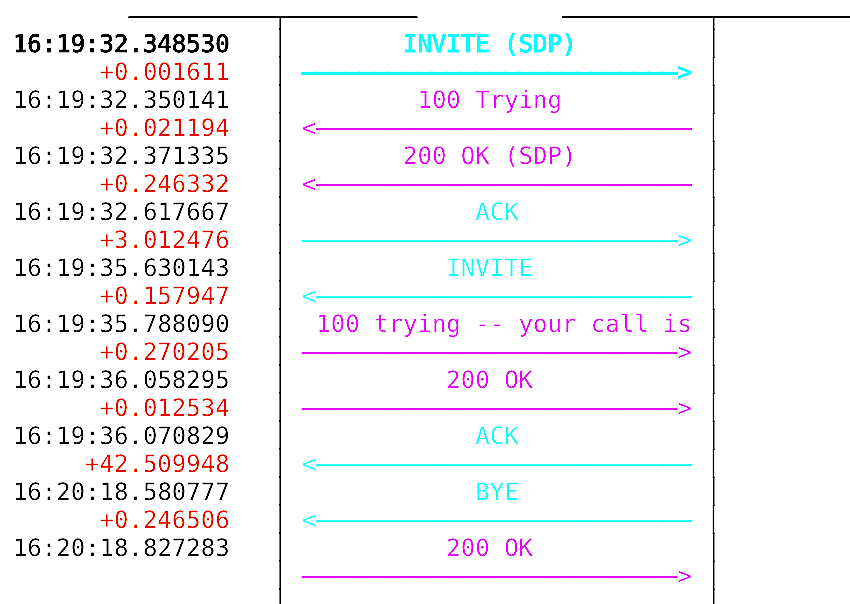 Notice how there is a second INVITE 4 legs down on this call? That is the PBX requesting that the carrier switch to T.38. The carrier (that is us!) attempts to renegotiate the call upstream in T.38, and if it succeeds, it replies with '200 OK" and the rest of the call will complete over T.38. You can see the T.38 in the SDP of the call here: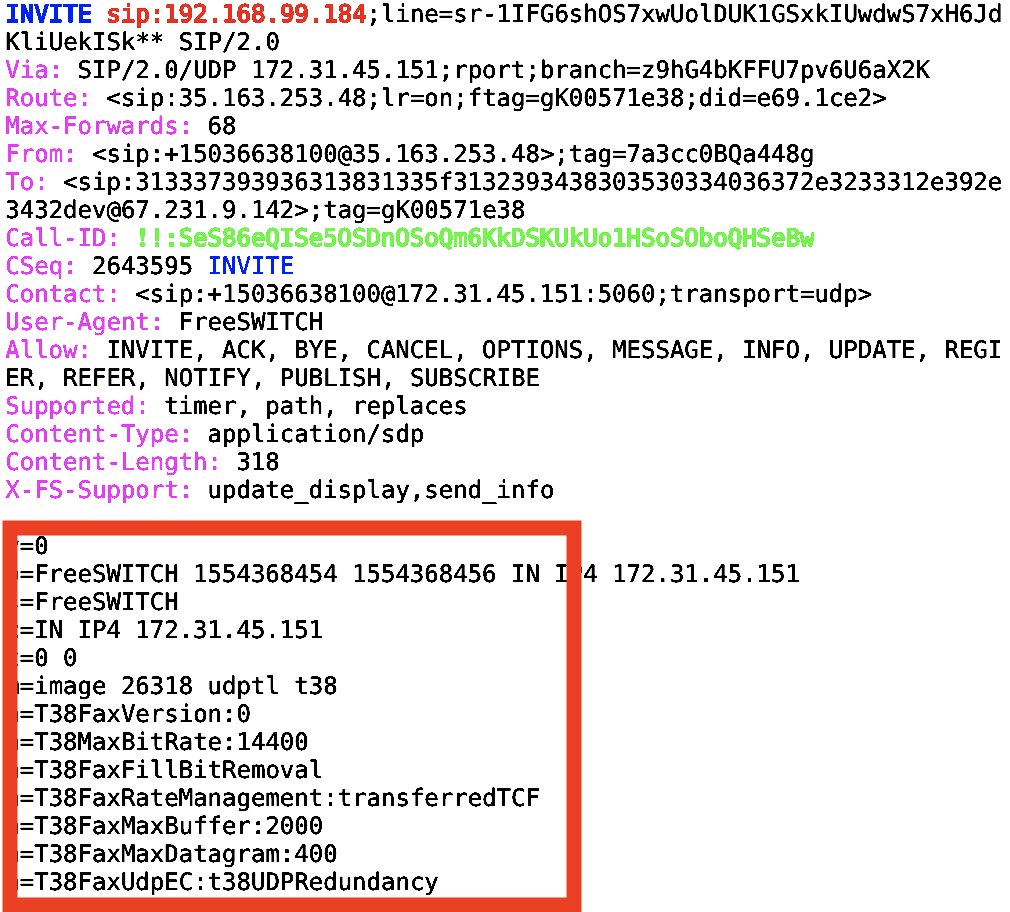 Enabling T.38
T.38 is automatically enabled by default on all Skyetel Phone Numbers.
You may go forth and configure your PBX to use T.38 on inbound calls!
Outbound T.38
T.38 can be enabled for outbound calling by using this prefix: 000038. When we see calls being sent out with that prefix, we will send the calls through our T.38 gateways. Please make sure you do not send conventional outbound phone calls through this gateway as it is not optimized for voice.
Pricing
T.38 is not uniquely charged on our network - so you only pay your voice rates to use it.