Overview
While we hate to lose numbers from our network, we understand sometimes end users choose to move on. Porting a phone number away from Skyetel is a completely automatic process and requires the use of your Account Number and Security PIN.
Port Outs Are Automated
When Skyetel receives a port out request for numbers that are On-Net, it is processed by an automatic system. The Skyetel LNP does not have any insight into this system, and can not help with Port Out requests. If you are receiving port out rejections from the gaining carrier, please reference the automatic email for why the request was rejected.
You may receive feedback from your customers that they are having difficulty porting numbers away. Typically, the reason the gaining carrier is having port out issues is because they are not filling out our port out form correctly. This is very common in our industry as the very vast majority of port processing teams are off-shore, and are some of the lowest quality labor forces possible. In fact, Skyetel is the only carrier that we know of that has a fully US Based LNP team.
This is what our Port Out form looks like: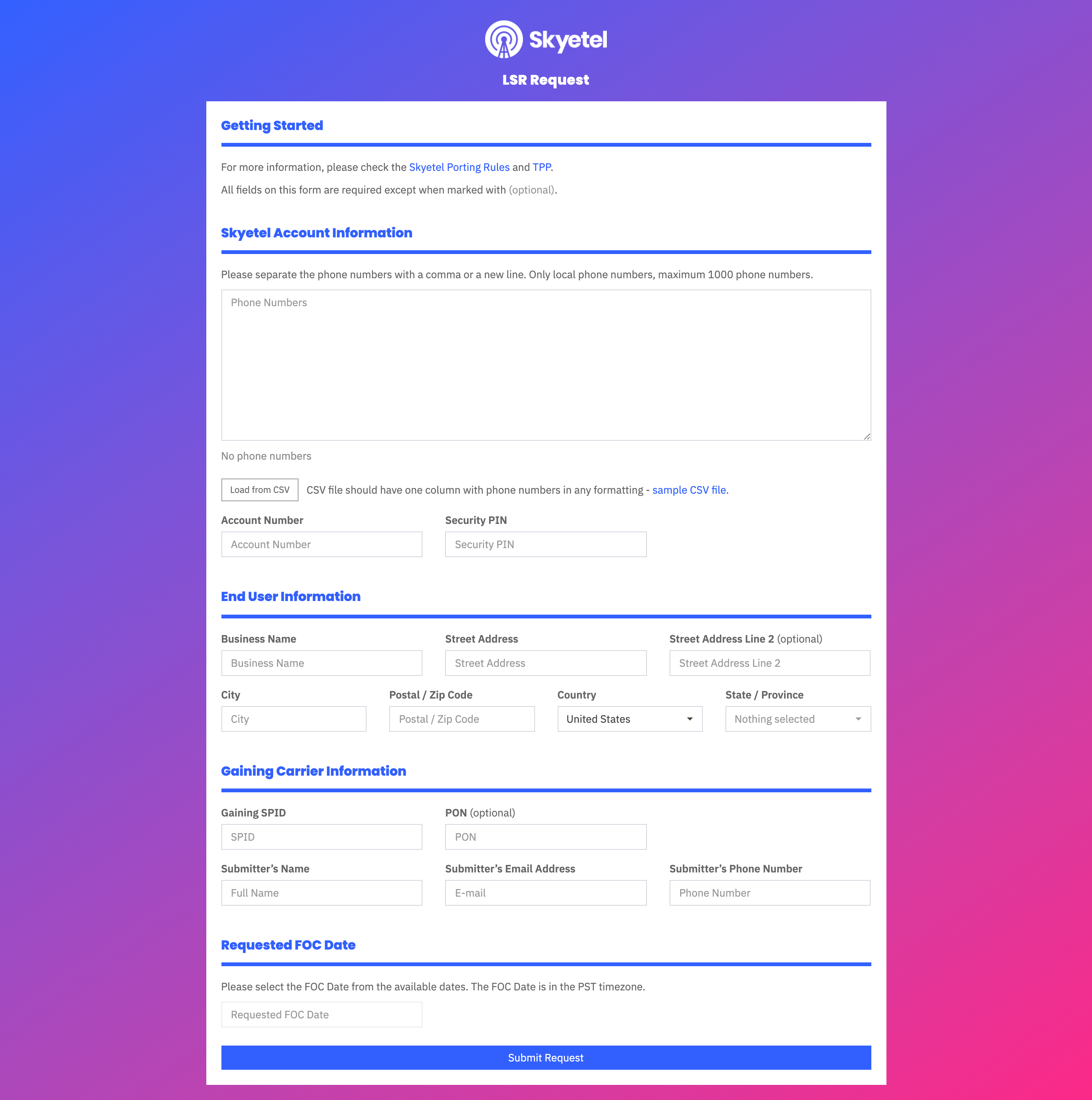 As you can see - it's pretty easy, and there are no gotchas with it.
If you receive port out failures, please reference this guide for the steps to take to resolve them:
https://support.skyetel.com/hc/en-us/articles/4421914235671-Port-Out-Rejections
Port Out Information
All Skyetel Port Out requests require two pieces of information, your Skyetel Account Number and Security PIN. We do not maintain any CSR information, or do any manual validations. In order to retrieve the information you need to port out, simply click on your name in the top right corner of our portal: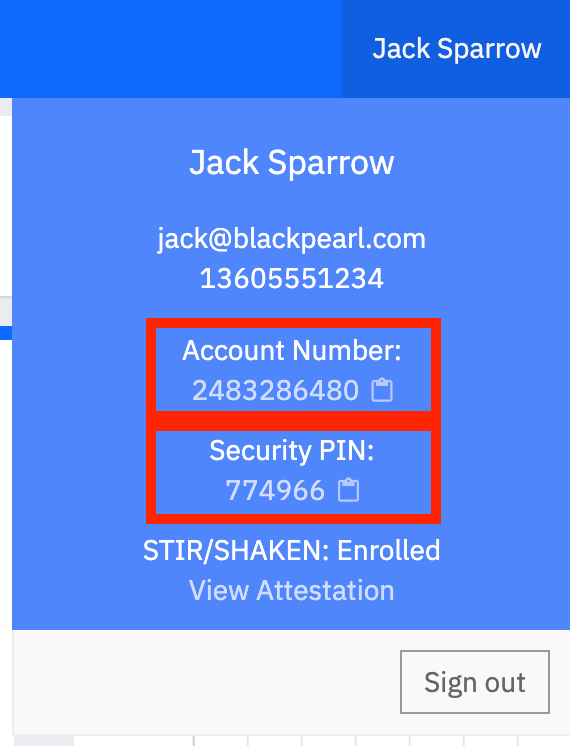 In order to protect your phone numbers, your Security PIN is automatically changed every month.
Email Notifications
By default, we send these notifications to the Technical Alert contact in your contact list. We recently added the option of specifying a direct Porting Contact email.
You can update this by clicking on the settings icon in the top right corner of our portal.
Port Out Approvals
When Skyetel approves a Port Out request, we will automatically email you with confirmation of the approval: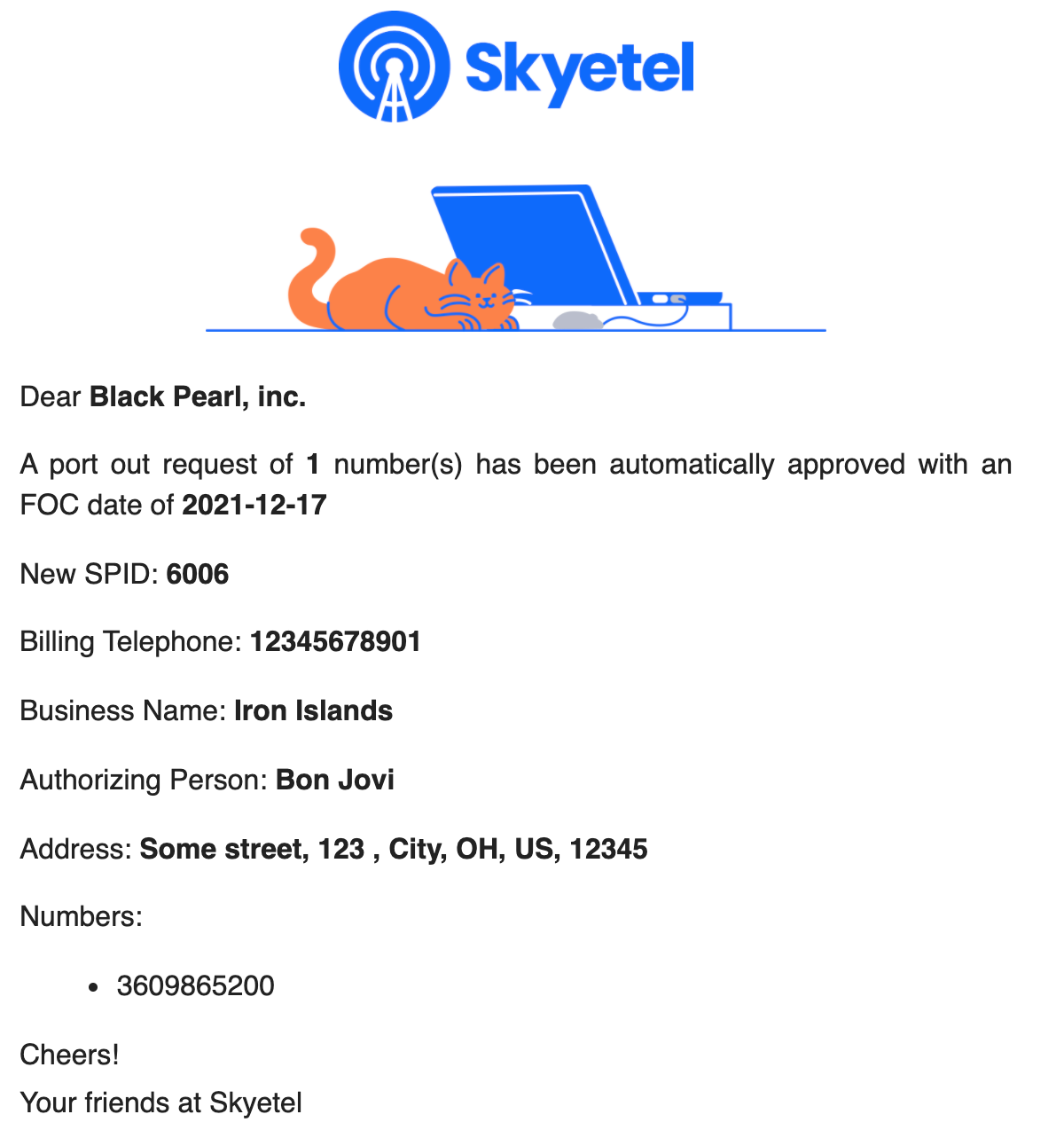 Please note that some information (such as Address or Authorizing Person or FOC date) may be missing. This is expected behavior as some gaining carriers do not provide us this information as part of the port out process. In those cases, you will simply see "Unavailable" in those fields.
Port Out Rejections
In cases where Skyetel rejects a port out request, we will automatically email you along with details as to why we rejected the request: