Description
The Skyetel Network is able to forward calls from one number to another number. This is useful if you need to temporarily take a phone system offline, or in the case of a phone system failure.
There are two types of Forward, Standard Forward or Failover Forward.
A Standard Forward always forwards a given number to a different number no matter what settings are applied on the PBX.
A Failover Forward will only forward a number in the case of a phone system being offline. This is great to use as a backup.
Because Skyetel is receiving and placing a call on your behalf, both legs of the call will be billed to your account (Both the outbound leg and the inbound leg).
Forwarding A Phone Number
To forward a number, login to the Skyetel portal at https://login.skyetel.com
Step 1
Navigate to the phone number you want to forward and click on the settings icon:

Step 2
Click on the Features Tab:
Step 3
From here, you can specify a phone number in either the Forward or Failover field.
Friendly Reminder: All phone numbers must be 11 digits.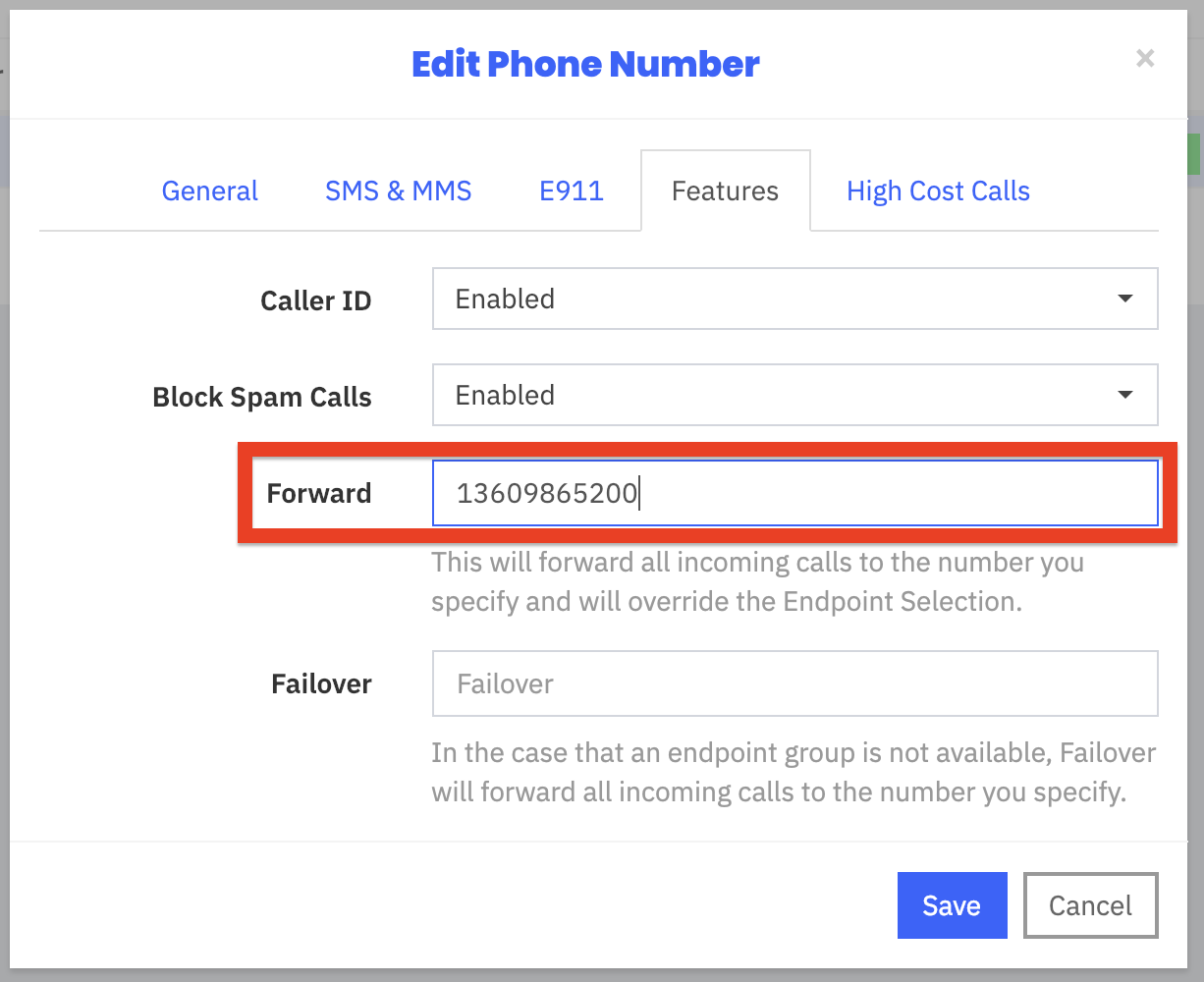 Click Save.
Conclusion
That's it - now your phone number will be forwarded to another number. You can do this for as many numbers as you would like.