Overview
Skyetel lets you update your phone number Caller ID via our portal. This will allow callers to see your companies name instead of the phone number provided that callee's phone provider supports Caller ID & shares the same LIDB database as Skyetel.
You can learn more about LIDB and how this field works here:
https://support.skyetel.com/hc/en-us/articles/5603424759959
Edit your Caller ID
In order to edit your caller ID, you'll need to navigate to the phone number you wish to edit, and select the "Identity" tab.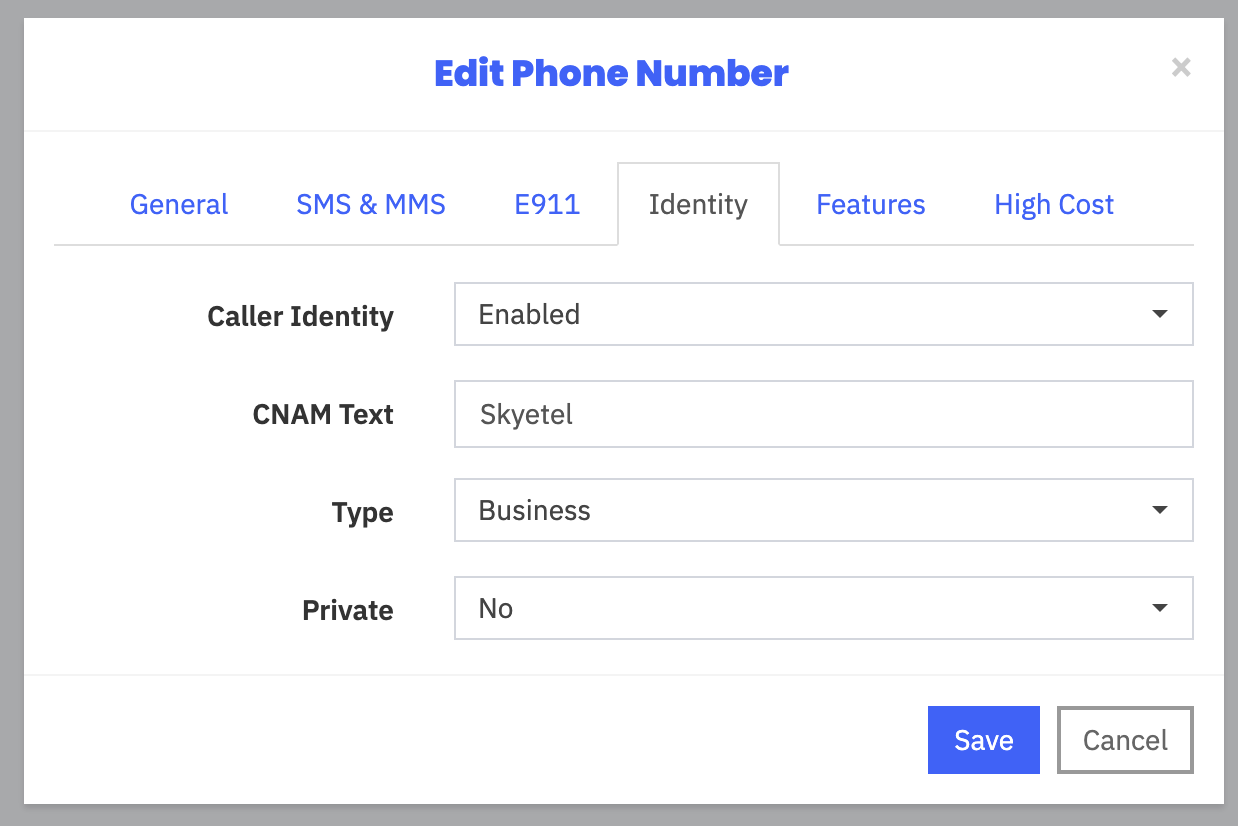 What you should know
It can take 30 or more days for your Caller ID data to be updated. Updating Caller ID is not usually instantaneous.
Different carriers use different Caller ID databases, and it is possible for your caller ID to not update on the database that your callee is using. Skyetel Support is not able to provide support for these cases.
CNAM can be overwritten by Stir/Shaken Caller IDs. This is expected behavior - so please make sure your outbound caller ID sent by your PBX matches the Caller ID in the Features tab. You can learn more here: https://support.skyetel.com/hc/en-us/articles/360041815633-Outbound-Caller-ID