Overview
The Skyetel Conference Bridge feature allows you to configure a Skyetel phone number to route to a Skyetel Managed Conference Bridge. While many open source PBXs support conference bridges, many enterprise solutions do not (or if they do, they cost more). By using the Skyetel Conference Bridge, you can save money on feature and license costs, and get a neato feature for your own organization.
Configuring a Conference Bridge
In order to configure a phone number as a Conference Bridge, you simply need to configure it to route to our Conference Bridge: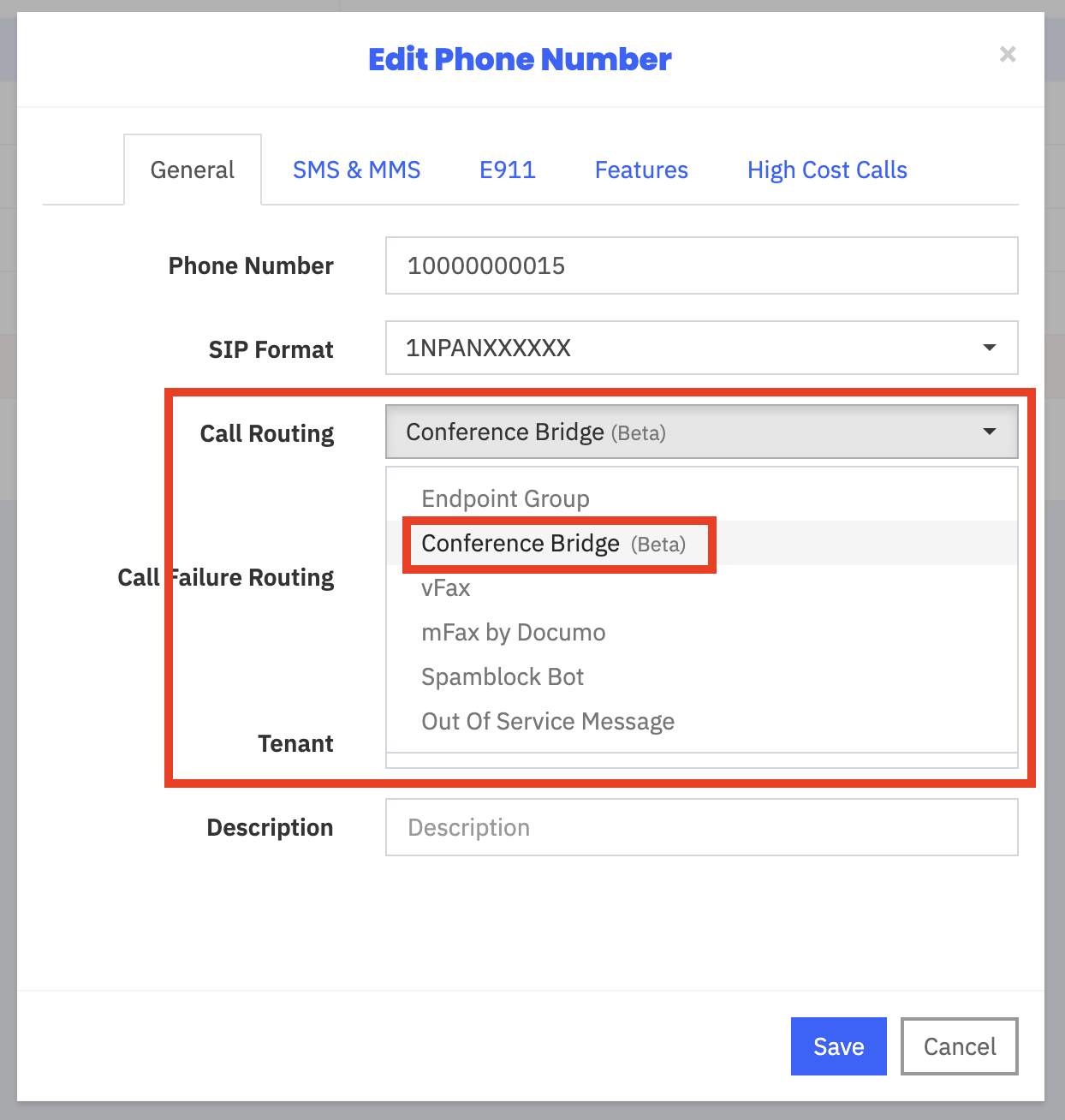 From there, you can add Conference Rooms from the new available option: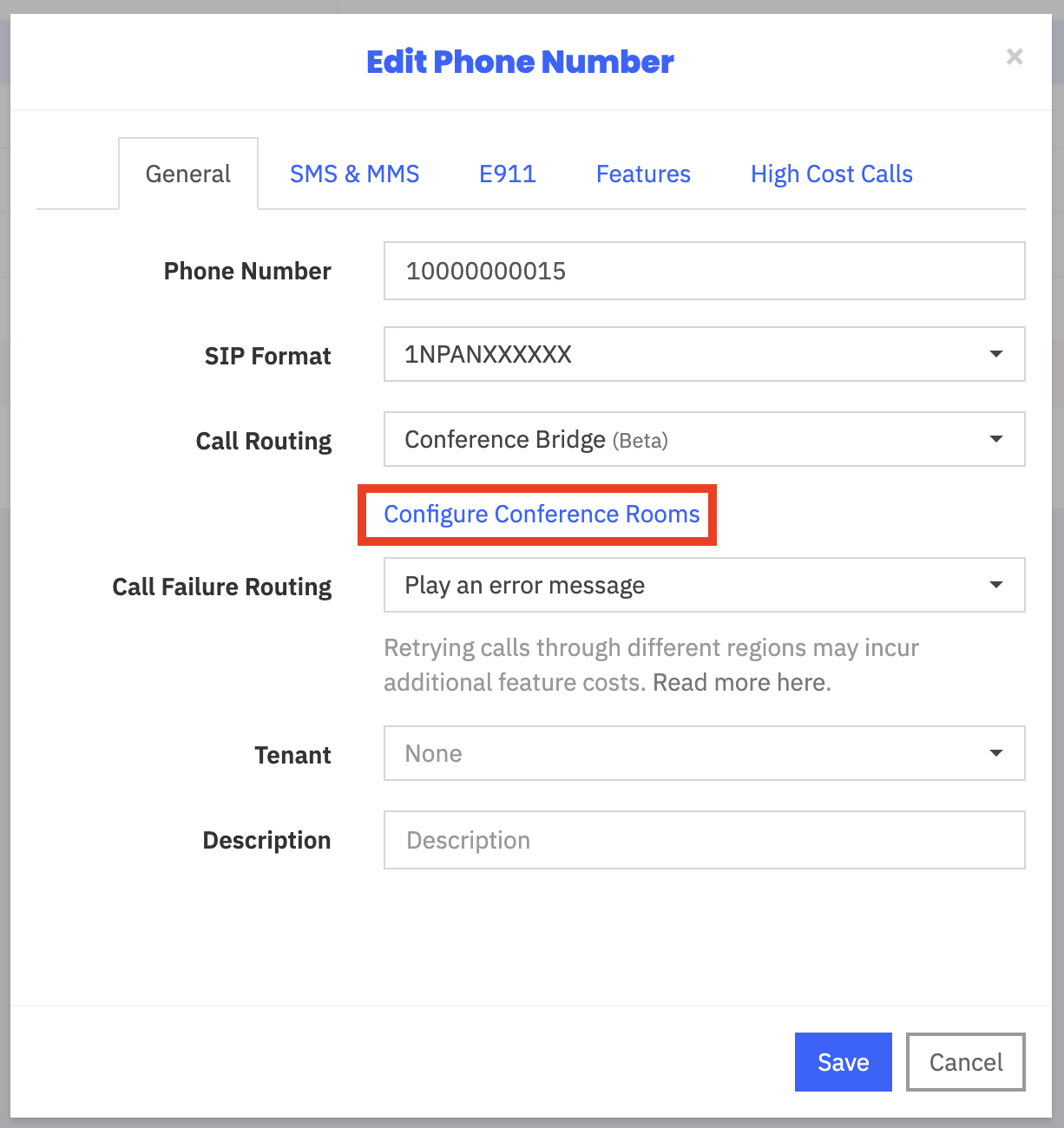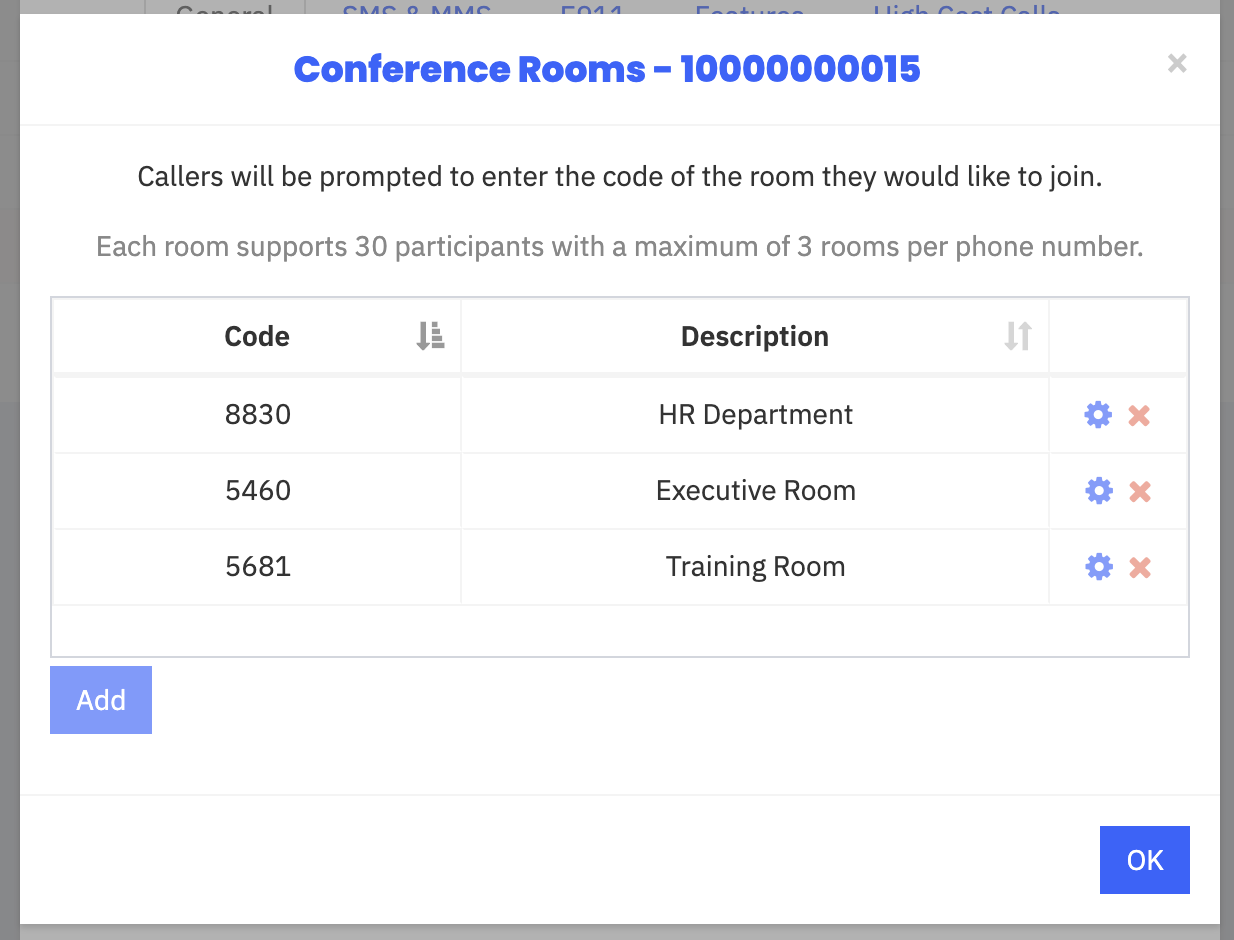 Important Things To Know
Conferences is in Beta
While we do not expect any technical challenges with your use of Conferences, we are launching it in Beta. We decided to release this feature a little early in light of the Covid-19 pandemic to give our customers a feature to use while we're all working from home.
Greetings and Tenants
By Default, the Skyetel Conference Bridge will greet callers with a synthetic (but nice sounding!) voice with your company name. For example, if your company name is "Epic VoIP Group" then the conference will say "Thank you for calling the Epic VoIP Group Conference Center. Please enter your room ID to continue." However - if you have the DID associated with a Tenant, the greeting will change to match the Tenant Name configured in your portal. For example, if you name the Tenant "Neato Widgets," then the greeting will say Thank you for calling the Neato Widgets Conference Center. Please enter your room ID to continue."
Limitations
During our Beta period, each Skyetel Phone Number can support up to 3 Conference Rooms, and each room can support a maximum of 30 participants.
The Skyetel Conference Bridge only supports G711 for the audio codec
Pricing
The Skyetel Conference Bridge is a free feature, but does incur regular feature costs.