In order to send an email and have it create a Fax, you'll need to whitelist the email address in the Skyetel portal. You can do that in the Phone Number Features options: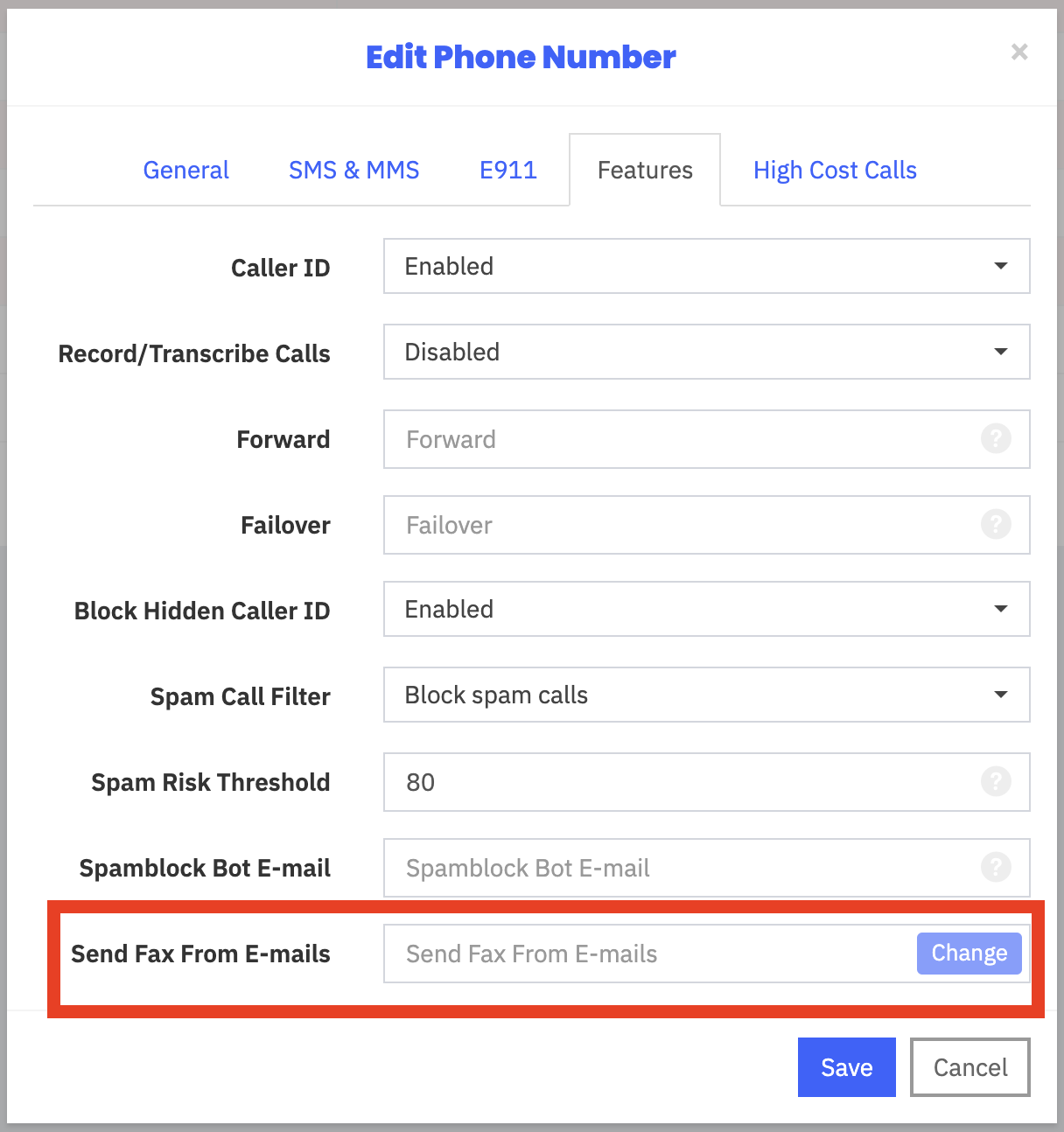 From here, you can add up to 25 email per Skyetel phone number: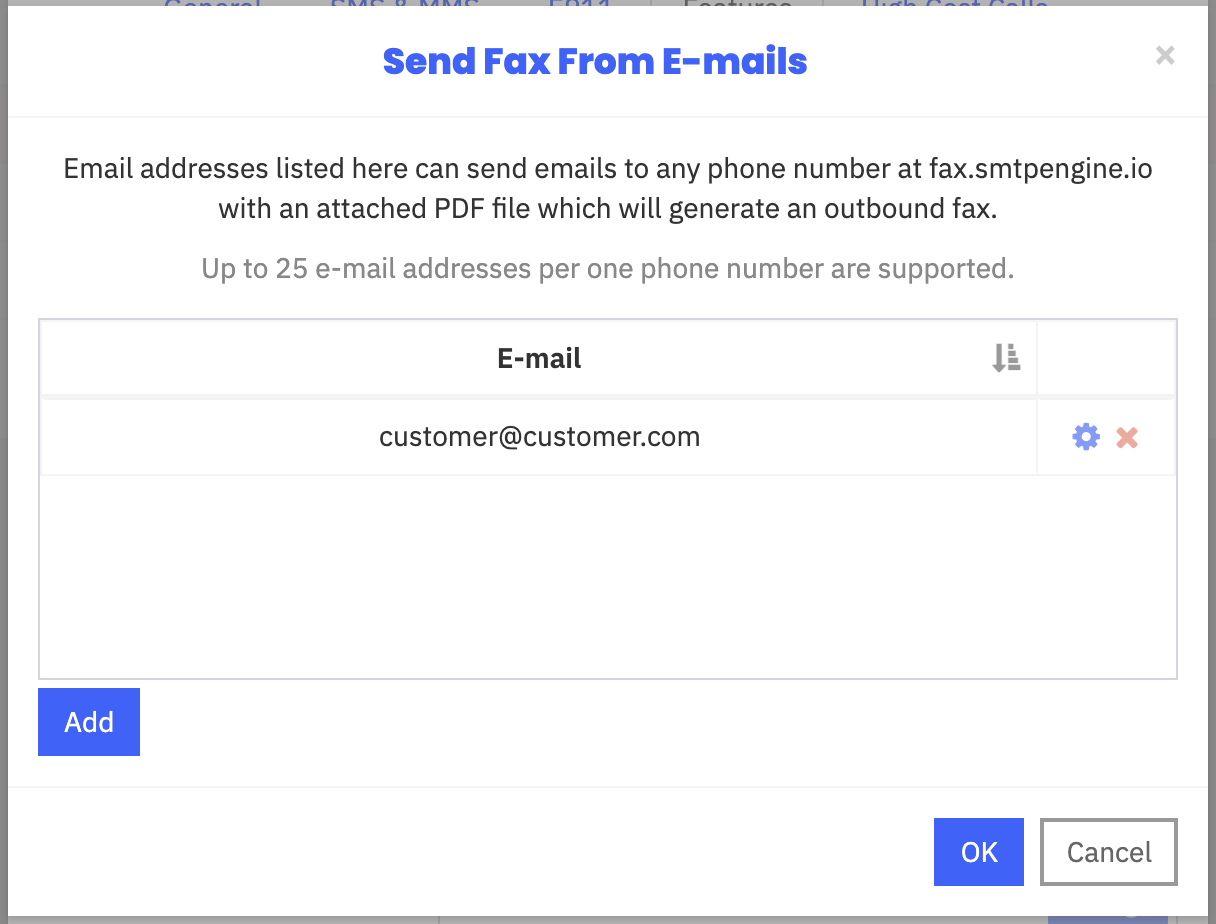 Once this is done, simply send an email to [destination fax number]@fax.smtpengine.io with a PDF of the fax you wish to send. For example - if you want to send a fax to 3609865200, you would email a PDF to 3609865200@fax.smtpengine.io from an email address that has been previously whitelisted in SkyeFax. The source phone number will be the number you associated the end user email with.
Note: Your email and attachment sent to [destination fax number]@fax.smtpengine.io must be less than 5MB in total size. If this size limit is exceeded, your request will fail to process without an error.
ProTip: If you have whitelisted an email address on more than one phone number, you may specify the desired source phone number by typing it into the subject line of the Email that is sent for your fax.